Ministry Options: Camp and retreat m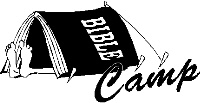 inistry for adults and teens is available year round with numerous possibilities. Needless to say, we cannot provide all services at the same camp. We must know in advance what you have in mind so we may determine if it is possible and to allow for preparation. Some ministry options require extra materials and equipment. Possible options include...
Multimedia & Teaching - As the primary focus of our camp ministry, Brent & Angie and Josh & Melanie design a week long series of teaching sessions for each summer including multimedia and often group discussion, visual exhibits and even drama. (Specific topic requests must be discussed in advance, plus special programs are possible for shorter camps.) Daily teaching sessions of 1 hour (± 15 minutes) work best. Any room utilized must support our projection screen and be completely darkened. Beyond particular topics, solid scriptural teaching concerning sin, repentance, salvation, and Christian living are foundational to all series.
Promotional Video Creation - A video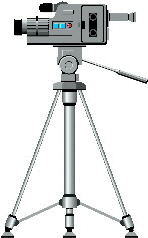 is created for the purpose of promoting the camp's facilities and activities. If the video is to include many different camp weeks, arrangements must be made concerning footage. As a promotional video falls outside normal ministry (and usually takes time beyond your camp week), camps are expected to cover extra costs, possibly accommodations, and provide an additional honorarium. Call for more details. See also the option following...
Music Video - A video is created using campers dramatizing the lines of your selected song(s). As some songs are unmanageable, we must know the selection in advance. Brent & Angie can also offer additional suggestions or make an appropriate selection for you. These videos often have been utilized for camp promotion. This video can optionally have scenes of regular camp life and activities interspersed throughout to fill out your overall picture of camp. The music video should include all (or most) campers and requires moderate sized groups for 1½ to 2 hours daily. For example: an entire camp of 120 divided into 4 groups of 30. One group at a time would be working on the video, morning and afternoon, Monday to Thursday (with each group being there twice, i.e. Monday & Wednesday). The music video is also available to be shown at the end of the week and for duplication. The camp must cover all costs of materials (i.e. tapes, batteries). (Lion Tracks normally arranges for quality video duplication and shipping of tape orders. All camper orders must be paid prior to leaving camp.) We also may create a picture album video, set to music, of digital still photographs — with a goal of capturing all campers.
Video Group - This is a true ministry activity when organized properly. Offered as an elective to campers — for planning purposes it is best if the camp's pre-registration allows campers to select this option. The group involved in this activity will learn to shoot and edit footage, with the goal being the creation of a video for the end of the week. The video group requires special time flexibility to enable them to capture all the necessary footage and to edit it. Dependent upon the group size, which should not exceed 15, numerous video cameras (preferably Mini-DV, Hi-8, or 8 mm) are required to be supplied by the camp. All participants are instructed in the proper care of equipment - and thus far we have had no damage to any cameras or editing equipment. The video group needs to act as a subgroup within the camp, often being excused from non-teaching activities to facilitate filming and editing. One or two very late nights are normally required and usually the video group has a devotional time together. Arrangements for this selection must be made well in advance. The camp must cover all costs of materials (i.e. tapes, batteries).
Music & Videos - Our projection and sound equipment allow us to show videos, music videos, and to play CDs. Ministry teams often have with them hundreds of CD's and videos to suit most tastes. Call for more details.
Camp Pastor - Brent has often functioned in the capacity of camp pastor, providing additional teaching at camp fires, etc.
Etc. - Brent & Angie and Josh and Melanie have been involved in many other aspects of camp life and activities - dependent upon time and imagination. Of course, should you require, our sound equipment is also available for other camp activities. Give us a call if you have an idea.
Accommodations: Accommodations must allow a reasonable amount of privacy and quiet for Josh & Melanie or both Brent & Angie and their two boys. Remember they are at numerous camps, usually back to back, and must continue to function beyond your week. Where possible, a separate room is best for the children. Primarily, it is important that our ministry teams know in advance what type of accommodations to be prepared for.
Camp Finances: Camps are to cover

our direct expenses for camp ministry, such as travel expenses to and from your location (i.e. food, lodging, mileage, ferries, tolls, etc.) and actual materials consumed (i.e. tapes utilized in video productions). Upon request, we will estimate these expenses for you in advance. Camp t-shirts, staff uniforms, etc. assist us greatly in regards to the clothes we annually destroy at camps. An additional honorarium enables us to live and function. If your camp's situation is such that you are concerned about your ability to give, please give us a call so we can discuss it — our primary concern is always ministry.
T-shirt Sales: Brent & Angie and Josh & Melanie often have T-shirts, caps, etc., for sale — from which proceeds are used to help defray many additional costs of being on the road. They appreciate a good area where these may be displayed. If your camp has policies prohibiting sale of items by outside groups we need to know in advance.
General Concerns: Our insurance does not cover our equipment while at camps. For this reason, where possible, a relatively secure location is recommended. We have never yet had a problem regarding this, but we don't want to put temptation before someone either. Also, the equipment is fairly allergic to dust and yes we know all camps have lots of it! So if a relatively clean location is available, again it would be greatly appreciated.
NOTE: Any Lion Tracks equipment damaged through the abuse or misuse of camp staff, improper care, unsupervised (or inadequately supervised) activities, failure to properly instruct campers in proper care (or the enforcement of such rules) — or the intentional placing of such equipment into a position of jeopardy (with out specific permission of Brent or Angie MacDonald) — will be the responsibility of the camp (for repair, or replacement).