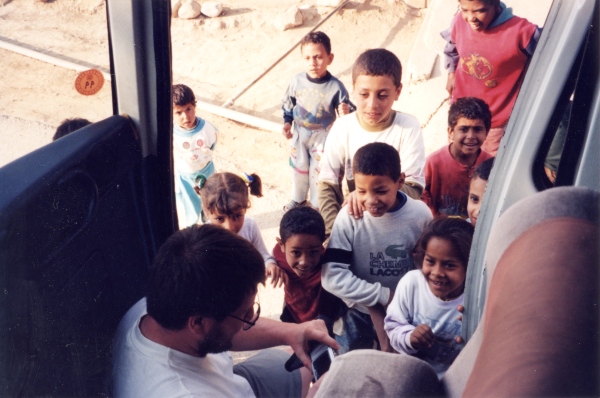 Brent in Jordan taking digital photos of the children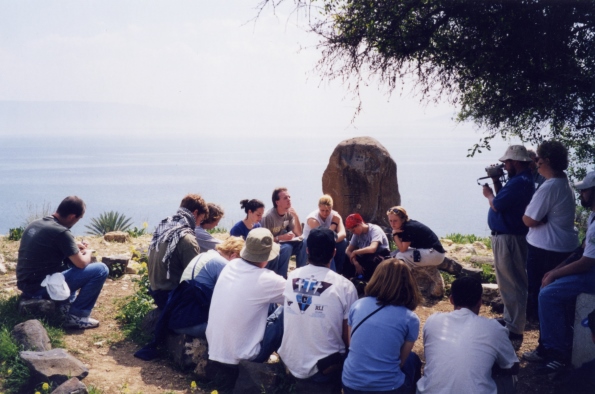 Brent shooting video of BICS group at Galilee in Israel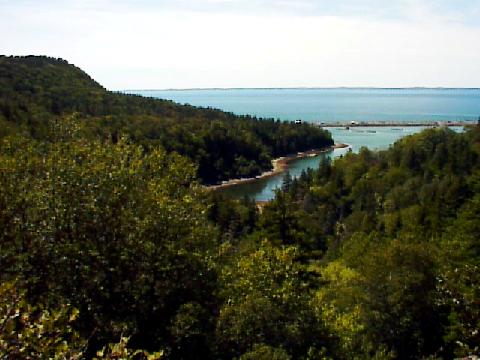 View of Dark Harbour, Grand Manan Island, NB, Canada
Home of the world's best Dulse (a sea vegetable)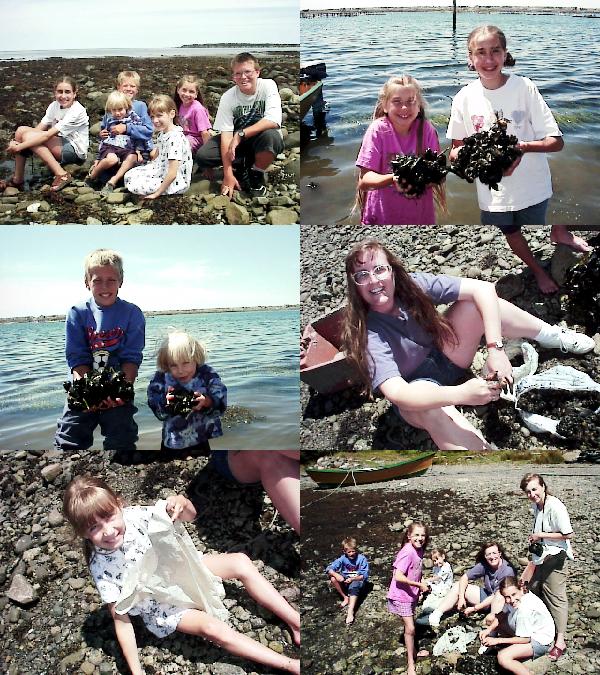 Joanne Kennedy and family with us on Grand Manan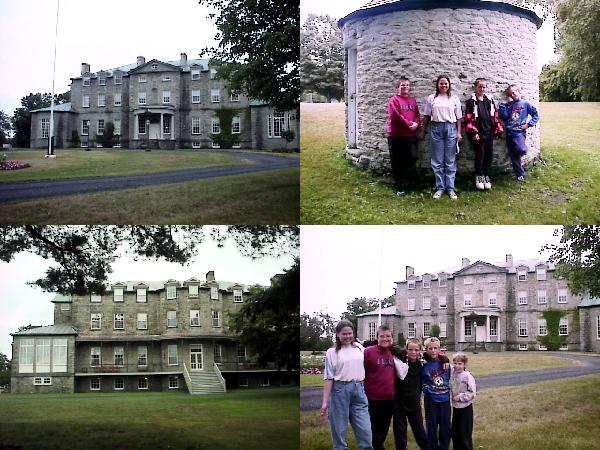 Old Government House in Fredericton, NB
Angie's brother, Drew, works there.
Dave and Kim McPherson's kids are pictured with ours.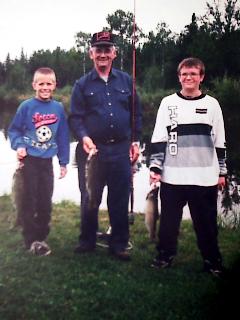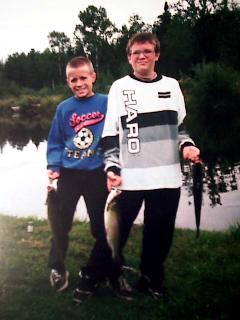 Scott and Barry's first fishing trip. Note those huge trout, 18.5 inches long each!

They're with Willis Price, from South Portage, who took them fishing (his fish is smaller).

Sorry for the picture resolution, the photos are copies.